Apartments & Rooms
for members of companies, workers, families and people on vacation in Nuthetal near Potsdam & Berlin
We operate a beautiful, modern motel near Potsdam and Berlin. Our family-operated motel offers 10 apartments, a holiday-apartment in the attic of the front house and 2 holiday-apartments with 4 separate rooms on the ground floor of the front house. All apartments are aesthetically and modernly furnished. One apartment contains 2 bedrooms with 2 single-beds each, a generously-equipped living/dining room with modern SAT-TV, a completely equipped kitchen as well as a comfortable bathroom with a wheelchair-accessible shower. All apartments can accommodate a maximum of 5 people, in this case a comfortable extra-bed is provided in the living room. In each room and apartment, beddings, towels, shower gel, soap, personal hygiene-supplies and a hairdryer are provided. Upon request we can also provide bathrobes. The usage of Wifi is free for all our guests. A final cleaning is included. It is not permitted to smoke in our rooms and apartments.
The arrival of our guests is always planned individually, respecting the needs of our guests. To simplify the check-in process, we provided each apartment with a key-box, accessible with pin codes. Our guests have access to a laundry-centre containing washing machines, dryers, an ironing board and an iron.
The parking lot offers space for free parking of a maximum of 32 vehicles, as well as a bicycle parking space and service-station. The motel has a very good connection to the Autobahn/ highway and is only approximately 5 km away from Potsdam.
specialised for housing workers, commuters and members of companies
ideal for clubs and groups of up to 52 people
very attractive for short vacation stays and family events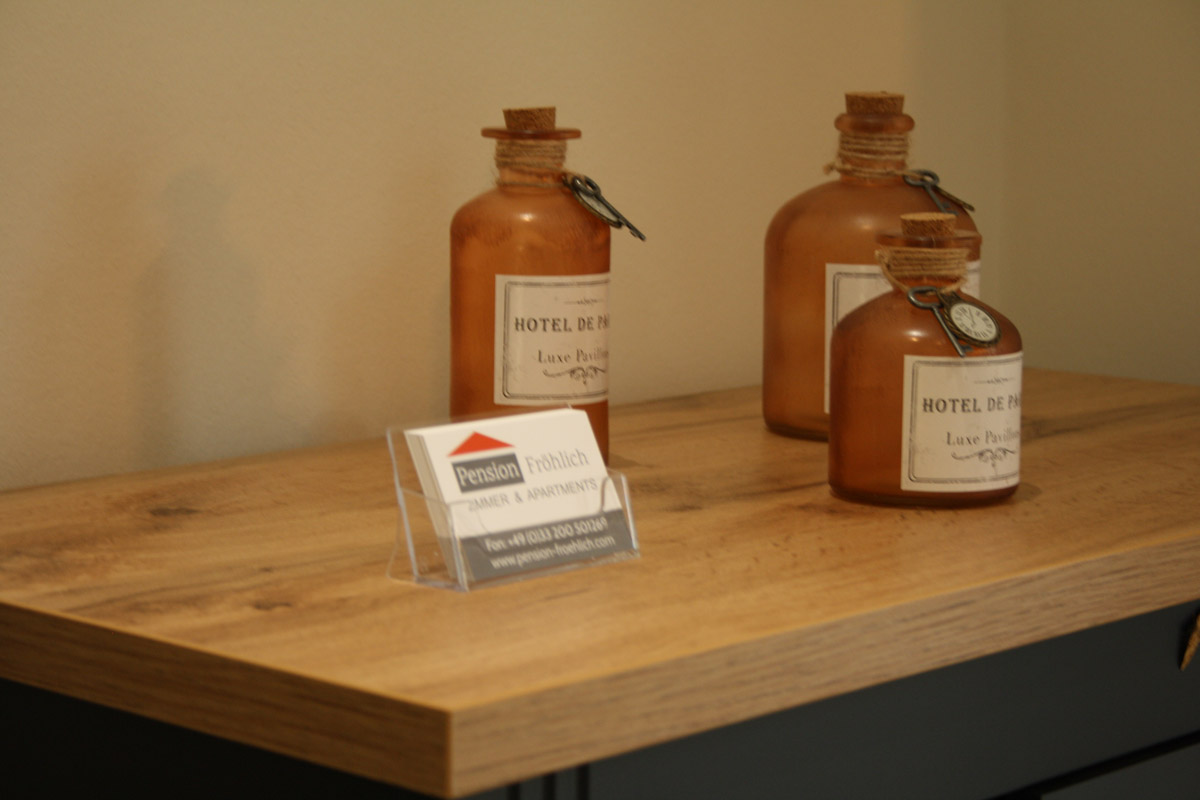 Our Bistro
is currently closed due to construction!