Holiday apartment 2
on the ground floor of the front house
accommodation for workers near Potsdam, Großbeeren & Berlin
There are 2 separate holiday apartments on the ground floor of the front house. The holiday apartment contains 2 double-bedrooms with 4 single-beds and a bathroom. The bathrooms are comfortably and modernly furnished.
Each room possesses a 42" SAT-TV, a small fridge and free wifi. The apartment contains a fully equipped kitchen, as well as a terrace by the entrance.
our prices
Price per Night *all prices include taxes
up to 2 people: from 80.00 €
3 people: from 95.00 €
4 people: from 100.00 €
additional fees: when booking for 3 or less nights, a fee of 5.00 € per person applies.
2x bedroom
4x single-beds
42" smart-tv
kitchen
dining table for 4 people
2x bathroom with shower
terrace
free parking spots
wheelchair-accessible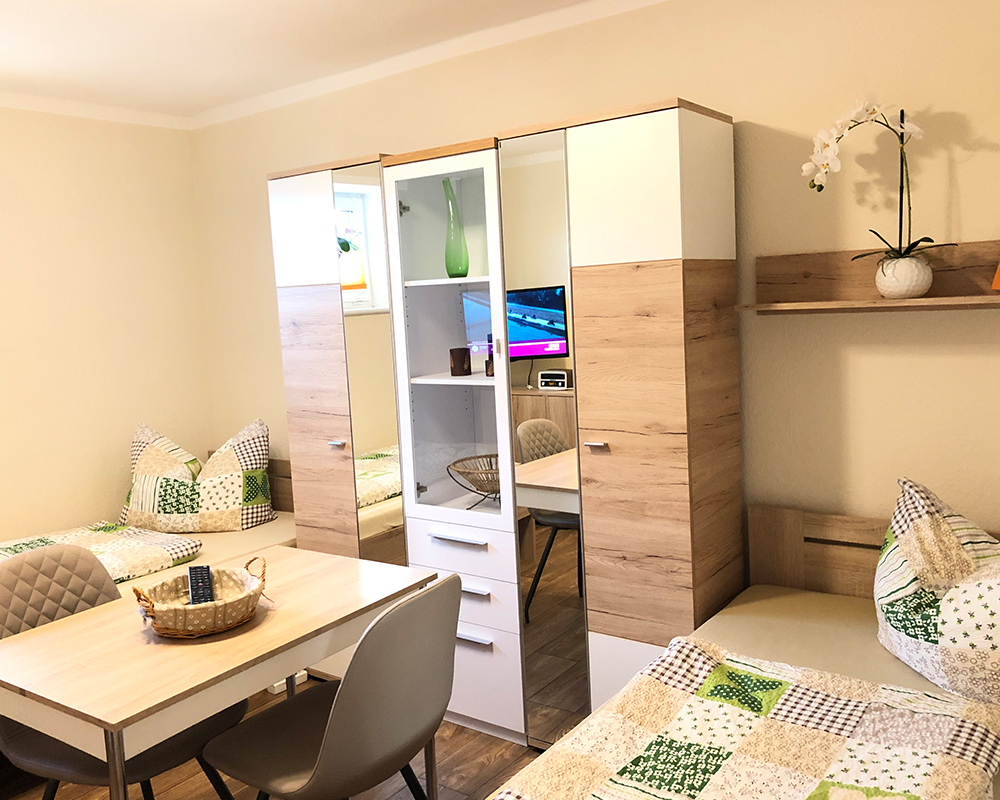 Lay back & relax
2 double-bedrooms with 4 single-beds and a kitchen
comfortable & spacious for up to 4 people
completely equipped kitchen
42" SAT-TV
2 modern bathrooms with showers
free wifi
terrace by the entrance
see all pictures
Enjoy
aesthetically & generously furnished
2 double-bedrooms with kitchen and 2 bathrooms
separate entrance with a terrace
see all pictures